This is a now page, and if you have your own site, you should make one, too.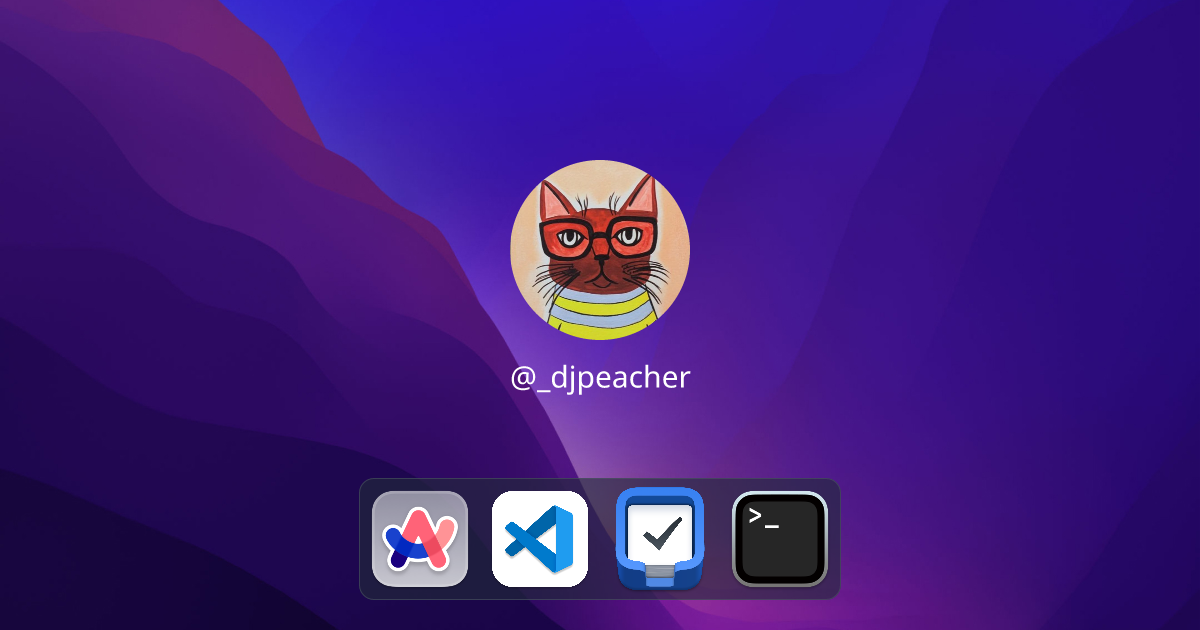 Life
I live in Austin, TX with my fiancée and our 4 cats (Cisco, Sammy, Milo, & Remy)! My fiancée wife and I have been together for 6 years and we finally got getting married this past December!
Work
I accepted an offer with The Texas Tribune earlier this year as a Full-Stack Engineer! I'm very excited to be on the team and contribute to the development of their CMS and related tools to keep Texans informed!
Learning
I attended DjangoCon US 2022 this past October! It was great returning to San Diego
Reading
I have trouble finding the time to read, but when I do, I'm currently making my way through these books:
Immune by Philipp Dettmer
Building a Second Brain by Tiago Forte
Candlekeep Mysteries by Wizards of the Coast
Listening
I love listening to podcasts! I have listed to 74 days worth of podcasts since 2016 and I have saved 6.88 days of my time by using the skip, variable speed, and trim silence features according to the app I use. These are the podcasts I'm currently listening to:
Cortex
DjangoChat
The Unmade Podcast
The Adventure Zone
Cast Party
Triforce!
The Daily
Watching
The Last of Us
Fear the Walking Dead
The Walking Dead (again)
Game of Thrones (again)
Survivor 1 2 3 4 5 6 7 8 9 10 11 12 13 14 15 16 17 18 19 20 21 22 23 24 25 26 27 28 29 30 31 32 33 34 35 36 37 38 39 40 41 42 43 44
Playing
Halo Infinite
Dungeons & Dragons
The Last of Us: Part 1
Assassin's Creed: Valhalla